Whether you're taking advantage of Amazon's Prime Days deals (today and tomorrow), stocking up on concert tour needs for upcoming shows, or getting Christmas gifts done early (check the time!), we hope you'll start with any of the links in this post - all of which are affiliate links benefitting the Mockingbird Foundation. And if not today, bookmark any of them for later, then use that bookmark any time you shop at Amazon.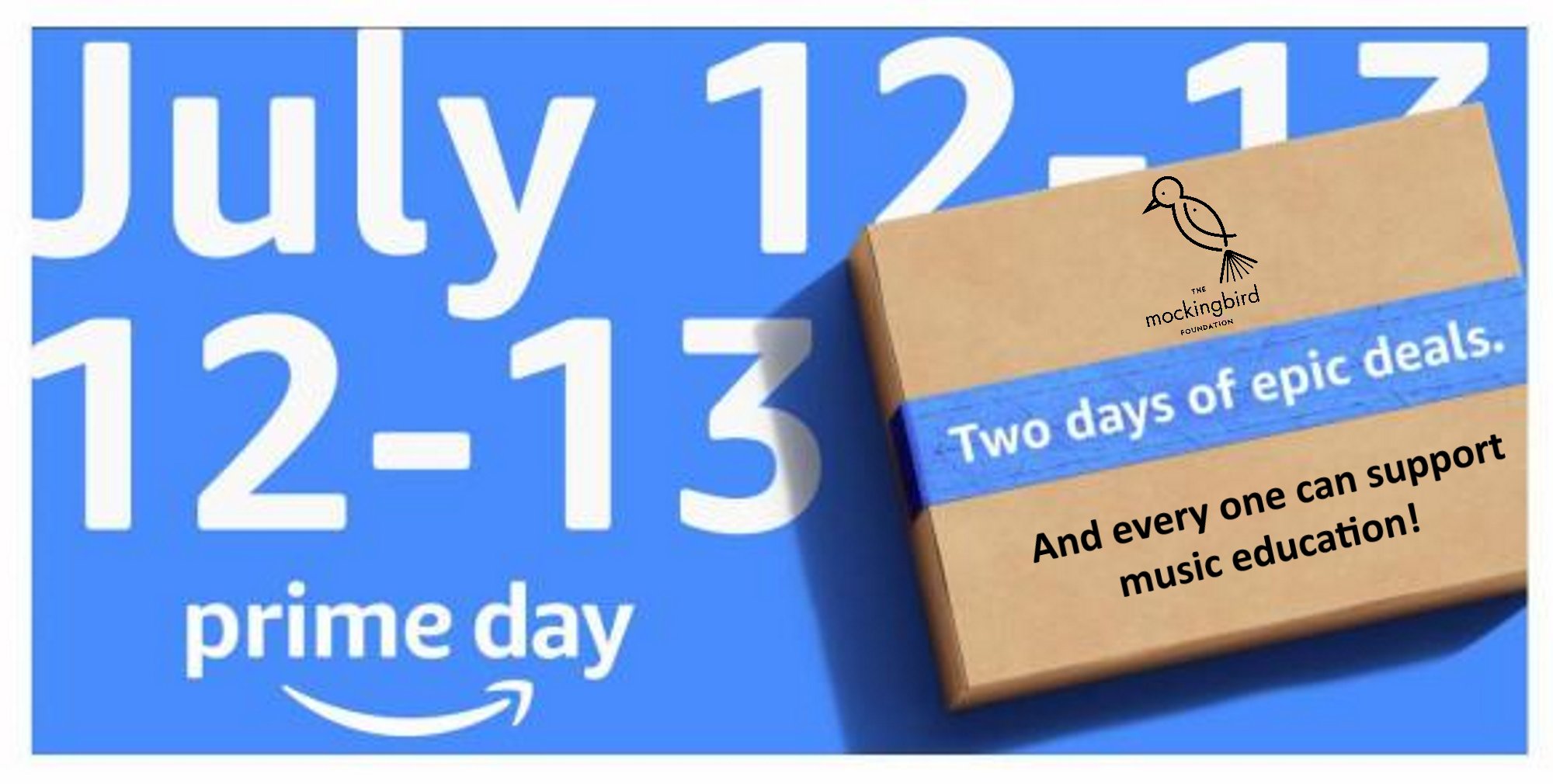 It's an easy, low-effort way to support music education while doing something you're already doing. It doesn't require using Amazon Smile (though that can benefit Mockingbird, too), and often means a higher cut towards our all-volunteer, nonprofit efforts to fundraise for music education among Phish fans.
From Parke Puterbaugh's book to that mildly suspicious Phish trivia one, to musical instruments, to luxury beauty care products, to a Segue - every Amazon purchase, rental, or subscription starting from any of these links will help pay for instruments, staffing, scholarships, and more, "bringing the music full circle" (Trey's words about what we do) from the fans back to kids who'll be the next musicmakers.
You can even help Mockingbird earn a "bounty" by signing up for a trial subscription of Amazon Prime, Audible, or Kindle; or use Amazon Fresh or Amazon Pets; or do pretty much anything else, at any Amazon site or property, as long as you start with any of these links.
If you liked this blog post, one way you could "like" it is to make a donation to The Mockingbird Foundation, the sponsor of Phish.net. Support music education for children, and you just might change the world.