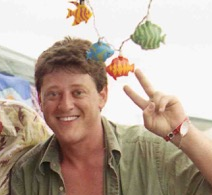 We recently re-discovered this word search, designed in 2000 by Pete Sitzman - a friend, Phish fan, and Phish Companion contributing photographer, who passed away in 2007. The puzzle never made it to a flyer or website, until now.
There are 83 Phish-related words hidden forwards, backwards, up, down, and diagonally. See how many you can find: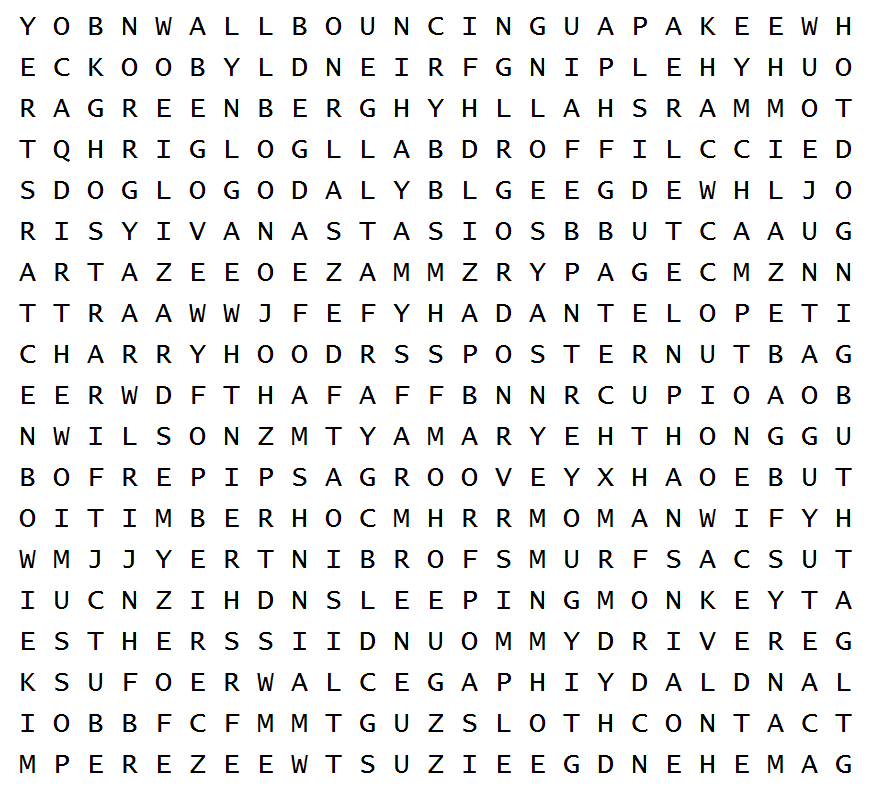 Amys farm, Anastasio, Antelope, Bathtub Gin, BBFCFM, Bouncing, Bowie, Clifford Ball, Contact, Dirt, Dog Log, Driver, Esther, Faht, Fee, Foam, Forbin, Free, Gamehendge, Ghost, Glide, Golgi, Gordon, Greenberg, Groove, Guyute, Hampton, Harry Hood, Helping Friendly Book, Hoist, Horn, Hot Dog, HYHU, Ice, Jon, Junta, Landlady, Lawn Boy, Lizards, Llama, Maze, Mike, Moma, Mound, Nectars, NICU, Noel, Oswego, Page (twice), phans, Piper, Possum, Poster Nutbag, Reba, Rift, Ruthaford (sic), Simple, Sleeping Monkey, Sloth, Stash, Stash (twice), Suzie (sic), Tela, Timber ho, TMWSIY, Tom Marshall, Trey (thrice), Tubbs, Tube (twice), Tweezer, UFO, Wedge, Weekapaug, Weigh, Wilson, Yamar, YEM
If you liked this blog post, one way you could "like" it is to make a donation to The Mockingbird Foundation, the sponsor of Phish.net. Support music education for children, and you just might change the world.