Center your soul and align your breathing with Surrender to the Flow Phish Yoga this Sunday, July 27th, before the second MPP show that evening. Sign up at www.surrendertotheflowyoga.org/register, then join Michael Levin and Kerry Contini at the Columbia Yoga Center from 2-3:30. Registration is only $20, and all proceeds benefit the Mockingbird Foundation and Street Yoga.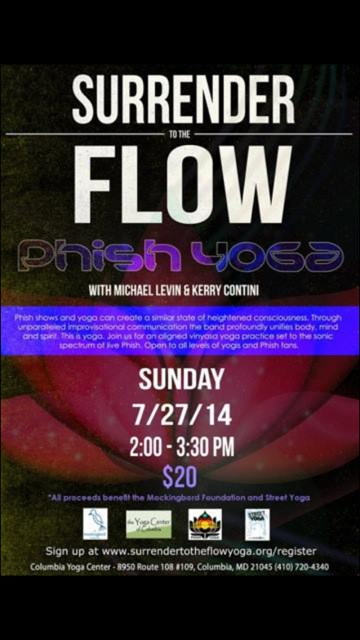 And in case you can't catch this one, check Surrender to the Flow's schedule for other upcoming events, including 8/31 with Tracy Stonaker and Brooke.
If you liked this blog post, one way you could "like" it is to make a donation to The Mockingbird Foundation, the sponsor of Phish.net. Support music education for children, and you just might change the world.