Now that it's April, with love in the air and winter's soreness in your shoulders, we know you're ready for this: Mockingbird-branded mini vibrator massagers.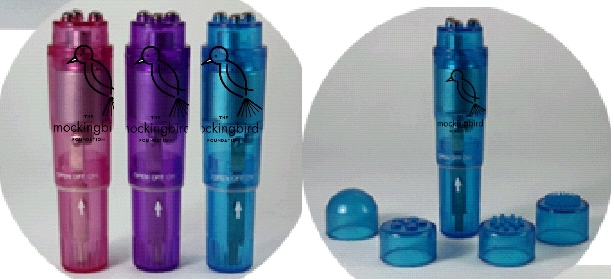 Get 'em soon; at 2 for $5, they won't last long. Mockingbird Massagers. For those average-great shows, when you just need a little more pizzaz.
If you liked this blog post, one way you could "like" it is to make a donation to The Mockingbird Foundation, the sponsor of Phish.net. Support music education for children, and you just might change the world.